We will contact you within 24 hours, please pay attention to the email.
Hotline:
+86-514-86358178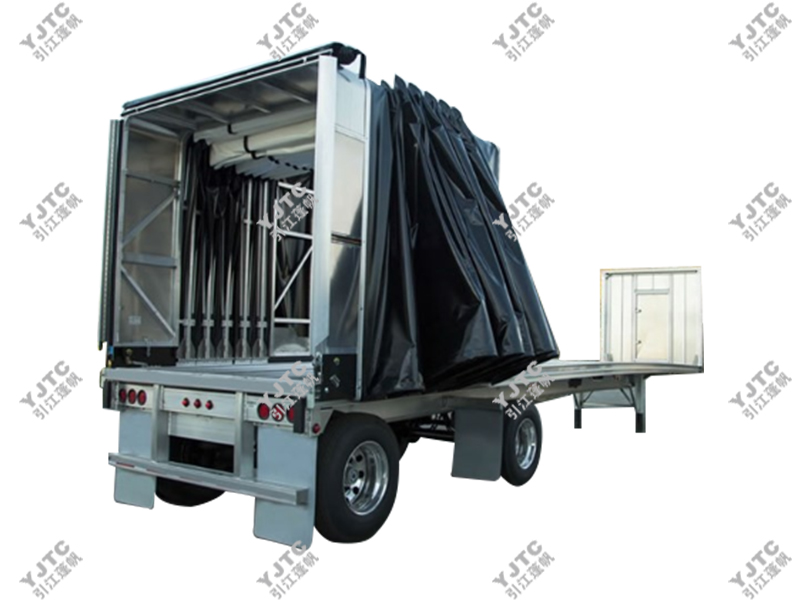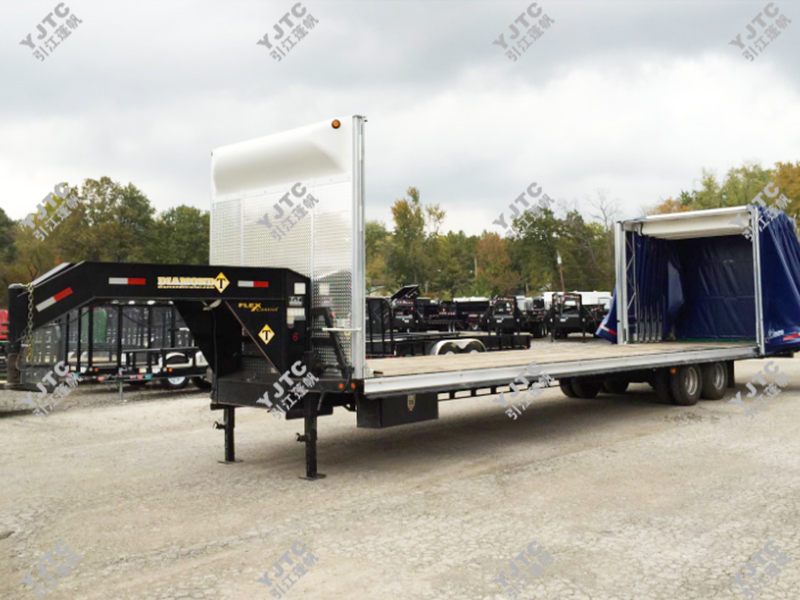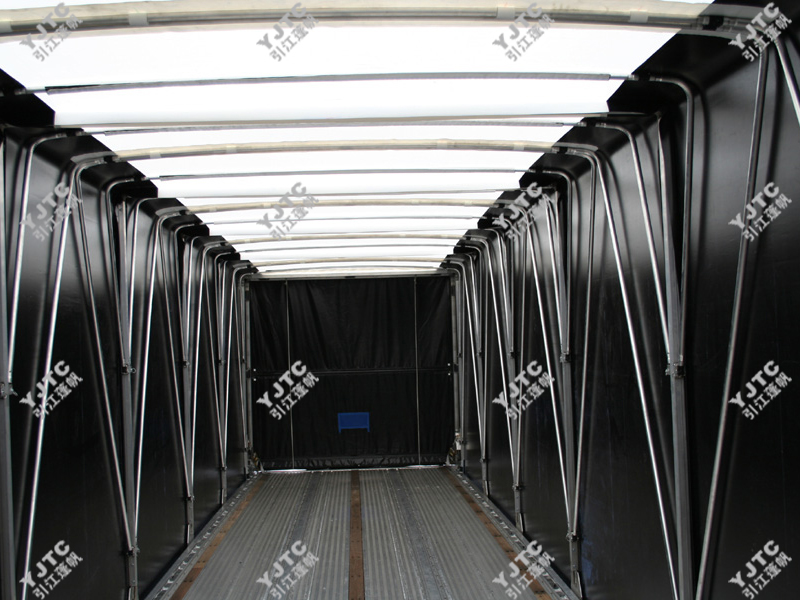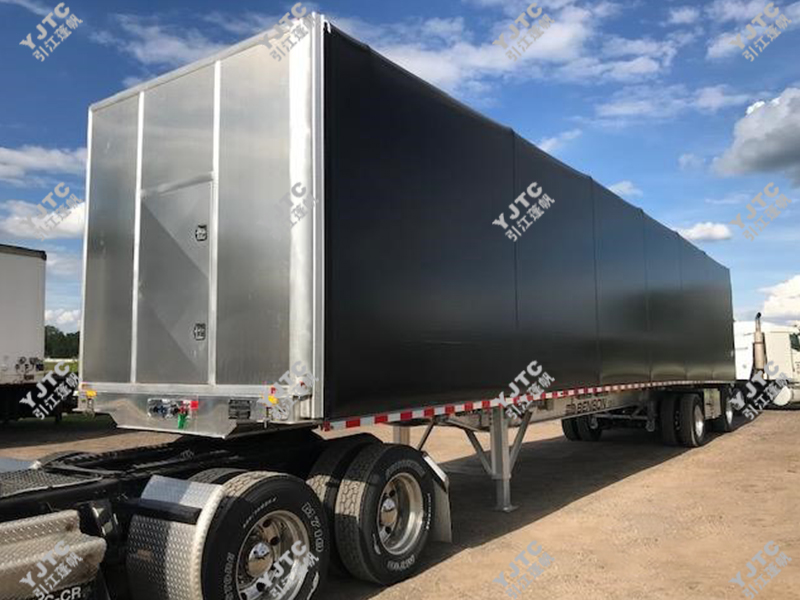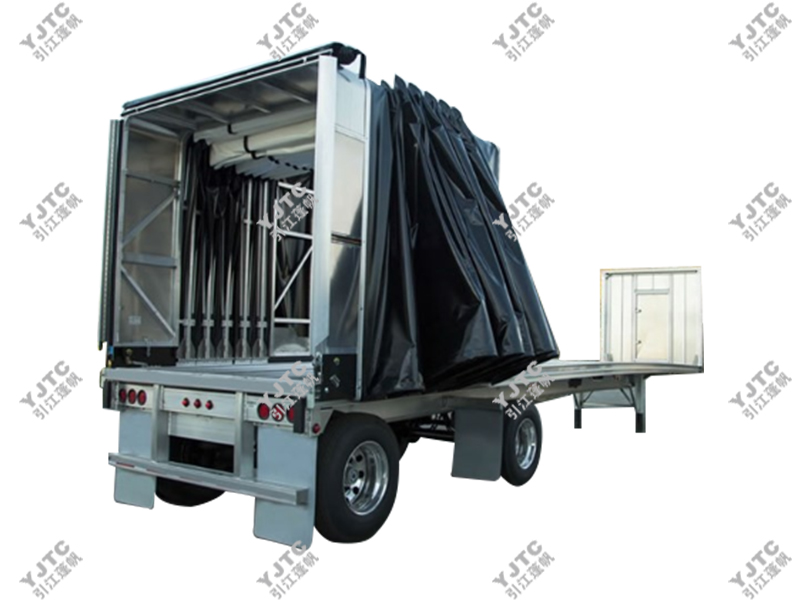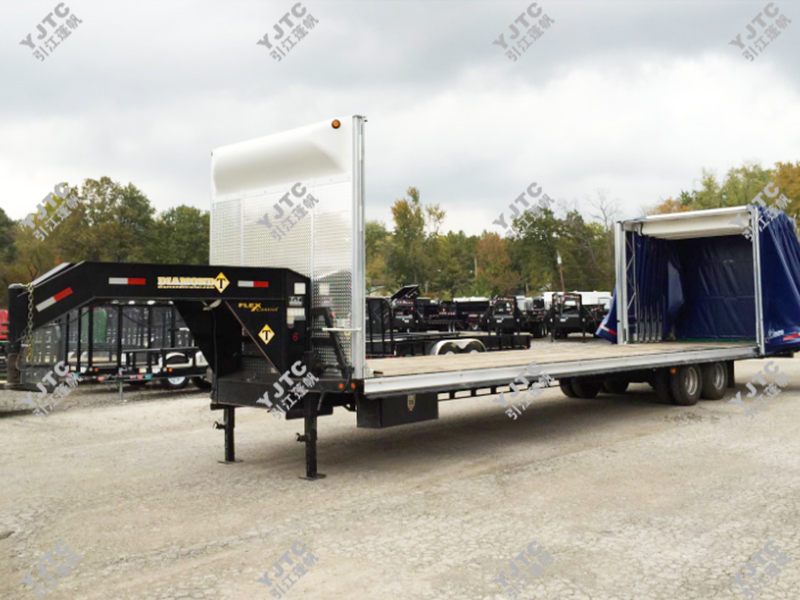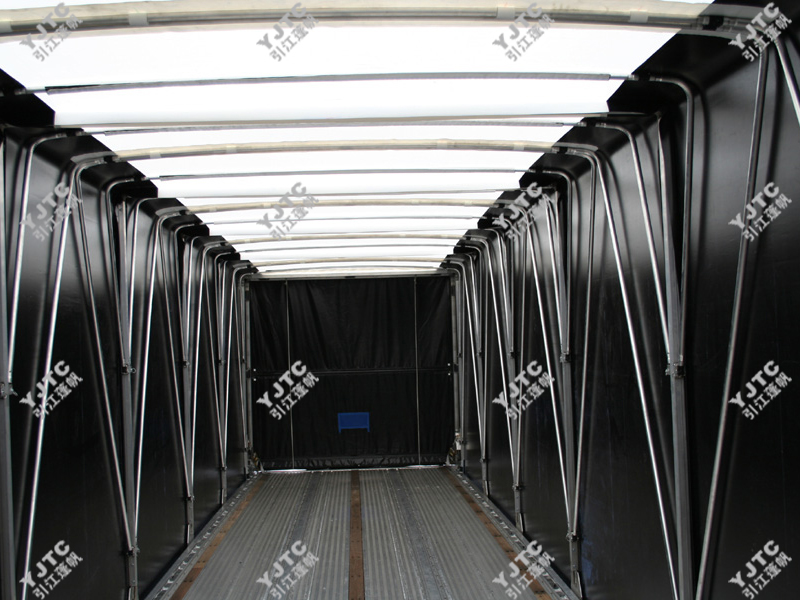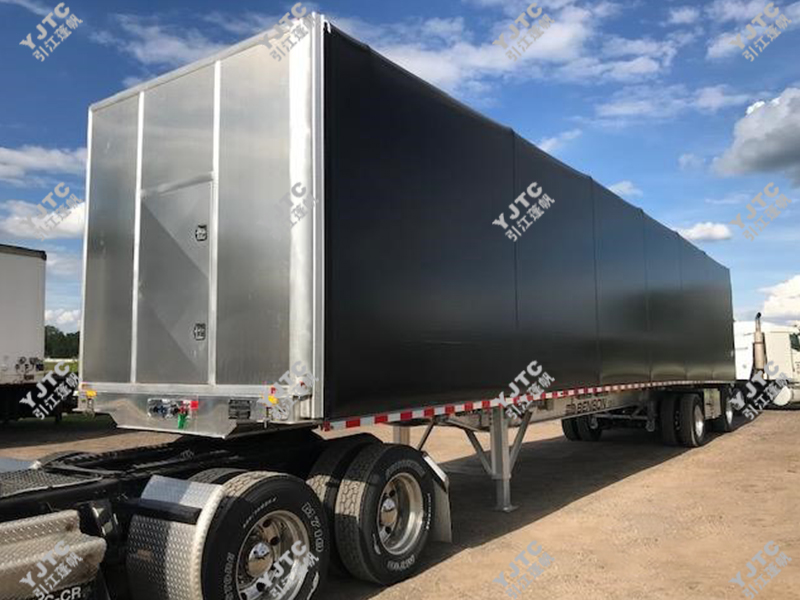 A rolling tarp system that provides security and protection for loads best carried on a flatbed
trailer. The Conestoga transforms a flatbed into a fully covered, weatherproof van in a matter of minutes. Instead of climbing over the trailer and tying down a tarp, the Conestoga allows drivers to cover and uncover cargo in minutes as they safely walk alongside the trailer.
Advantages:
-Saves Time and Money
-Low Maintenance
-Quick Operation
-All Weather Protection.
-Attractive Appearance
-Loads Easily
-Increased Safety
-Continuous Advertising
-Custom with your requirements
FEATURES:
1. Front Tensioning System-no Tools Required.
Quickly open the tarp system without opening the rear door.
Do deliveries quickly.
2. Rear Locks with Tarp Tensioning Adjustment.
Simplest and quickest locking system.
Adjust tarp tension when you need or want to.
3 Advanced Fabric Technology Design
Many standard colors available, Standard translucent white roof lets the light shine in.
Welded seams not sewn.
Our 900gsm, high gloss acrylic coated fabric provides a shiny look with added UV and erosion protection on the outside, while two layers of the fabric reinforce the tarp at every potential wear spot, protecting your tarp from the inside.
- ENGINEERED DESIGN
- INDUSTRY LEADING SERVICE QUICKEST AND SAFEST
- CONESTOGA TARP SYSTEM /ROLLING TARPS SYSTEMON THE MARKET
We could not find any corresponding parameters, please add them to the properties table
Online Message
If you are interested in us, welcome your message, we will reply you in time!

ADD:Industry Park of Wu Qiao Town,Jiangdu District,Yangzhou City,Jiangsu Province,China