We will contact you within 24 hours, please pay attention to the email.
Hotline:
+86-514-86358178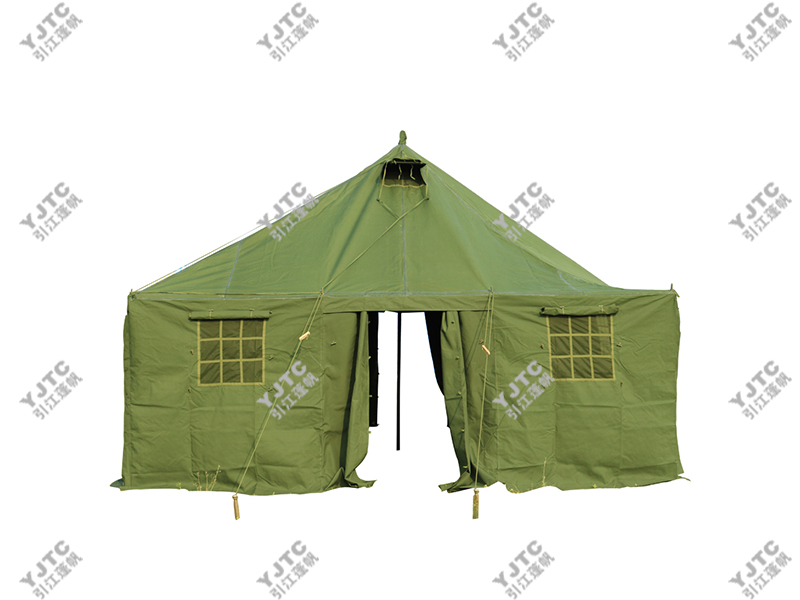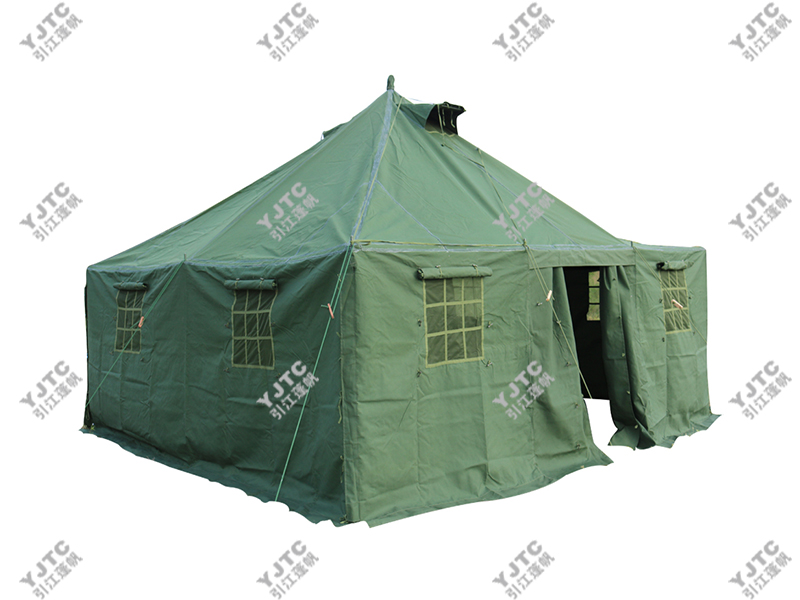 Application:Supply for outdoor living or office use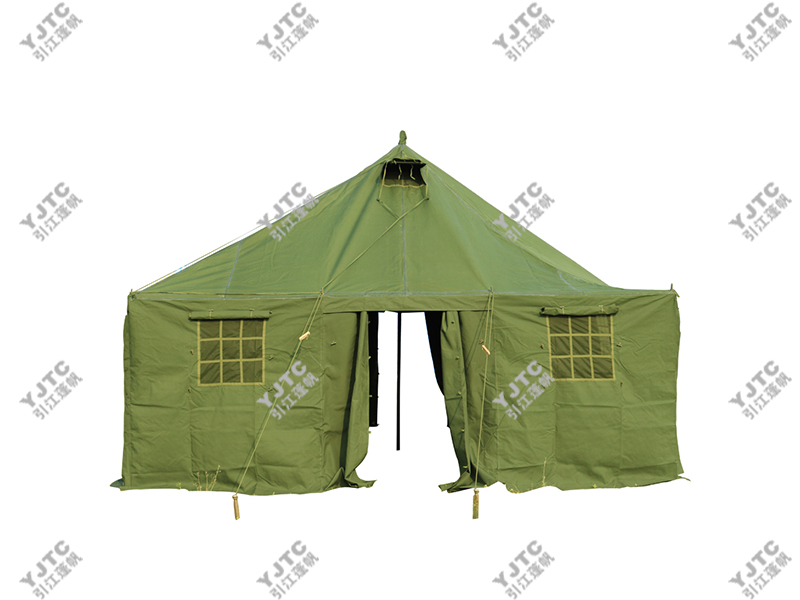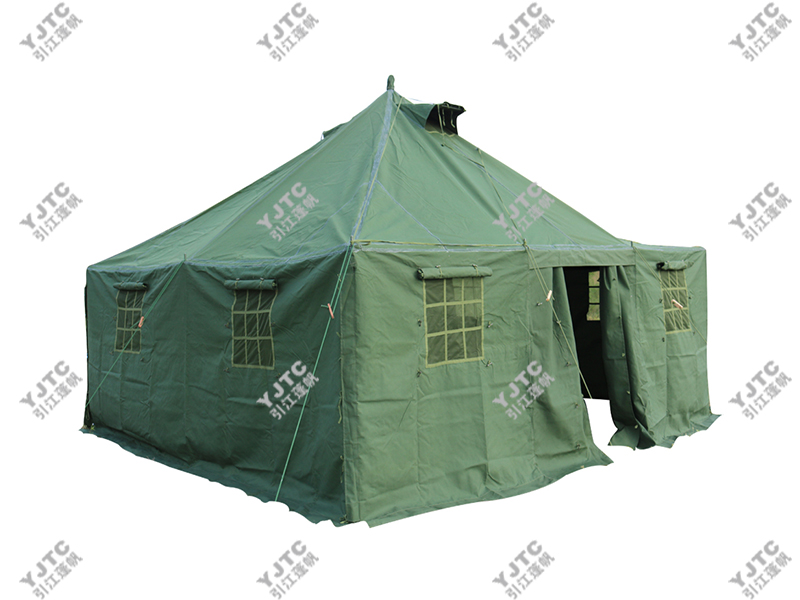 1.Product name:Military pole tent
2.Application:Supply for outdoor living or office use
3.Tent structure:This is a pole tent,the bottom is square shape,the top is pagoda shape,it has one door and 2 windows on each front and back wall.On the top,there are 2 windows with pull rope which can be opened and closed easily.The outer tent is a whole one,it is supported by a center pole(2 joint),10pcs wall/side poles(match with 10pcs pull ropes),and 10pcs stakes,with the function of stakes and pull ropes,the tent will stand on the ground steadily.The 4 corner with tie belts which can be connected or opened so that the wall can be opened and rolled up.
4.Specification:
Legth 4.8m,width 4.8m,wall height 1.6m,top height 3.2m
Using Area:23 m2
5.Main material:
Outer tent:600D camouflage oxford fabric or army green polyester canvas
Steel pole: center poleφ38×1.2,side poleφ25×1.2
Pull rope: φ6 green polyester rope
Steel stake: 30×30×4 angle, length 450mm
We could not find any corresponding parameters, please add them to the properties table
Online Message
If you are interested in us, welcome your message, we will reply you in time!

ADD:Industry Park of Wu Qiao Town,Jiangdu District,Yangzhou City,Jiangsu Province,China